WELCOME TO THE HYDROGEN FUTURE!
Hydrogen House Project is a 501(c)(3) Non-Profit Educational Organization
Hydrogen House Project (HHP) is dedicated to educating the public on the use of hydrogen as an energy solution while conducting research and development for clean energy technologies. ​​
---
---
learn about hydrogen with mike strizki and motherboard on vice media.
---
The Hydrogen House BBC Audio Tour!
Learn about "Green" hydrogen on "The Climate Question".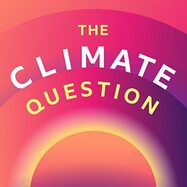 ---
A Forbes Footprint:
"One Man's Actions On Clean Hydrogen Creates An Indelible Footprint"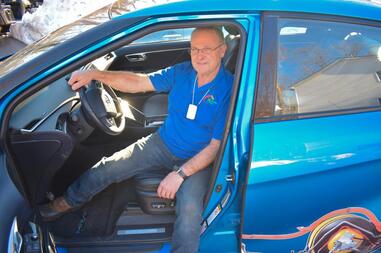 ---
---
THE NEW YORK TIMES DECLARES : "THE GOSPEL OF HYDROGEN POWER"
​​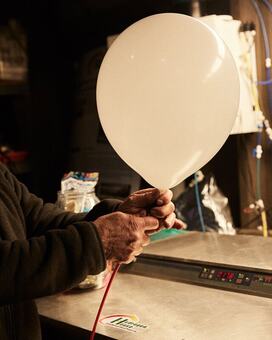 ---
---
Hydrogen house conversions are for sale! It can be yours Today!
Photos of this project are in the photo gallery
93 Woosamonsa Road Pennington, NJ 08534
---
Keys to the cage Documentary
---
THE JOULE BOX- Portable hYDROGEN GENERATOR

The Joule Box is capable of complete off-grid water and energy production/storage that features tracking solar panels with GPS technology and battery back-up power storage. The Box can back-feed the electrical utility grid, earning you money when your own energy demand is low.

Perfect for emergency back up or year round operation. Easy to scale to your energy requirements. Compact and durable enough for complete mobile freedom. The Joule Box can power mobile homes, events, and be used as back up power for homes and businesses.
---
" ​An example of what the new standard of living can be, reduced waste and use of resources, with all the creature comforts of home. " - Mike Strizki
---
Education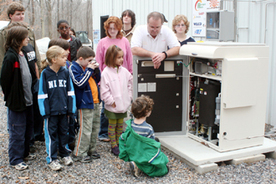 Mike Strizki gives a tour to school kids

​Education is a cornerstone of the Hydrogen House Project. Over the years, Mike Strizki has held lectures, presented his work at public events, and guided tours of his Solar-Hydrogen Home in Hopewell, New Jersey. Strizki has also worked with student interns on his various research and development projects, providing young minds with valuable hands-on experience in the rapidly expanding renewable energy sector.
---
---
Sponsor a ZOOM TOUR FOR Your school or Organization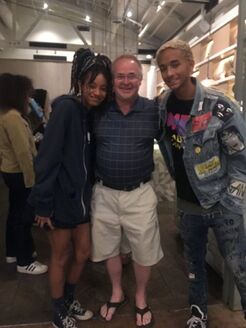 Hydrogen House Project Education and Outreach Program is committed to research and development in the renewable energy sector.

Students and organizations have the opportunity to experience the extraordinary benefits of renewable energy at the first solar hydrogen home in North America.

It's through the youth we can create the most impactful changes in our society.
The goal of the solar hydrogen house is to showcase that the hydrogen economy is real and at our fingertips to be implemented immediately.



---